Buddy System Program
The Buddy System is a student-to-student program developed by the TAU Student Union International Affairs office in an effort to create bonds between its Israeli and international students.
The program is run by a board of Israeli students, all of whom have been awarded Student Union scholarships, to plan joint activities including special events, lectures, volunteering opportunities, and trips for both groups.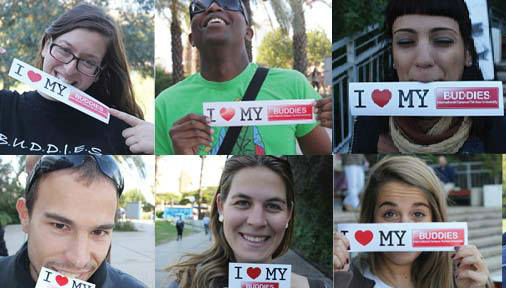 ​
By granting international students the opportunity to build relationships with Israelis, often times within the same field of study, the Buddy System hopes to better connect its international students to the culture and people of Israel.
Buddy System Program - Online registration